7 rules for those who are trying to stay young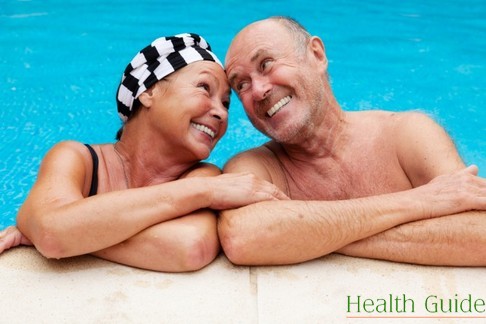 Health experts have revealed some special rules that are the basis for a healthy lifestyle helping for people to stay young and healthy.
Rule 1 – Don't overeat. Instead of your usual 2500 calories per day, limit your calorie intake to 1500 calories. This will remove make you cells active, they will start recovering more quickly and your body will be capable to become more resistant to various disease.
Rule 2 – Eat according to your age. Women who are 30 years old may avoid aging signs if they constantly eat liver and nuts. 40 year old people should pay the particular attention to beta-carotene. If you are 50 years old and more, include calcium and magnesium in order to keep your heart stay healthy. 40 year-old men should use selenium supplements or include cheese and kidneys in order to overcome stress much easier.
Rule 3 – Working out is important for a healthy body. Try to find your favorite sport and remember that just eight exercises a day help to prolong life. Moving also releases the growth hormones, which production slows down as soon as you become thirty years old.
Rule 4 – Find a couple. Love and affection are the best tools capable to stop aging. For men, body starts producing a hormone called endorphin, which is also called the hormone of happiness. It strengthens the immune system.
Rule 5 – Always have your opinion. Consciously living person is less sensitive to depression and depressed mood, when compared with ones who go with the flow.
Rule 6 – Sleep in a cool room. It has been shown that those who sleep in rotoms with 17-18 degrees, stay young longer. That's because of the metabolism processes that depend on the patient's temperature.
Rule 7 – treat yourself from time to time. Sometimes forget a healthy lifestyle and enjoy any of your treat.