Deep breathing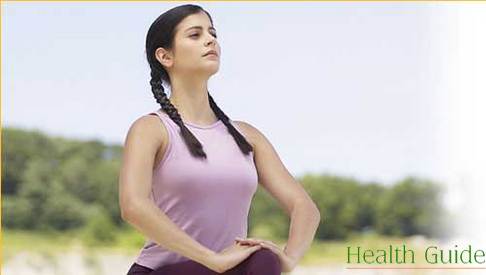 During a winter time, many of us start looking for ways how they could protect themselves from the cold, gloomy thoughts and feel cheerful and happy. If you also look for the remedy, try deep breathing procedures!
It seems that breathing is a natural process – we breathe in the air from 6 to 12 times per minute in order to receive the oxygen. However, many people do this incorrectly – irregularly, by throat. This exploits only a part of the lung capacity what, over the years, leads to frequent back pain, headaches, sleep problems and impaired digestion. However, the most suffering part is the brain. When lacking of oxygen, the body releases less endorphins (happiness hormones), so we feel tired and sad.
Deep breathing helps to prevent various diseases, calms and gives the energy. In addition, this respiratory procedure helps for the body to clear the lungs from toxins, allergens, some viruses and bacteria. Deep breathing has also been found to improve our circulation and metabolism. However, you must remember that the more we breathe in, the more all kinds of bad things we exhale. Deep breathing increases energy levels and immediately raises our mood, improves well-being and strengthens us.
To try this method of treatment, widely practiced in China and Egypt, you must make sure that you do this in a properly refreshed room every day in the morning or evening. Together with every your breath, you should inhale through your nose into the stomach until you feel your ribs expanded. In addition, feel how your chest fills with air and the entire upper side of the body expands. Then slowly exhale. Repeat this exercise 10 times every time you do it.