Antioxidants. A natural way to clean toxins from your body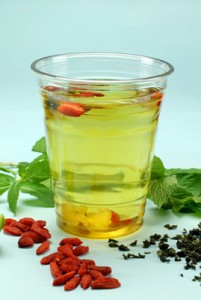 If you eat unhealthy food you should know that even after digesting it, not everything is removed from our body. Common diseases, ailments or colds are often the consequence of toxins harming our boy. Some of them are not always easy to eliminate, but before seeking medical attention, most of the toxic substances can be removed naturally. Just make sure your diet includes a lot of products that contain antioxidants.
What are antioxidants?
Antioxidants are vitamins, minerals and nutrients that protect cells against harmful radicals. In order for our immunity to be strong and resistant to diseases and various viruses, we have to eat products that contain antioxidants. In most cases they can be found in fruits and vegetables.
Goji berries
Giji berries are a super food that is assigned to one of the most useful products in the world. These sweet-acidic berries act as a natural antioxidant, they have more than 30 micro and macro elements. Goji contain 18 amino acids, and they are rich in vitamin C and B. These berries contain 2 times more antioxidants than green tea. They can be added to salads, porridge, breakfast cereals, or simply just used as a snack. It is recommended to eat about 1 tablespoon of berries daily.
Citrus fruits
Water with a slice of lemon is the first thing you should have in the morning before eating any food. You can also eat half a grapefruit for breakfast. Vitamin C and natural fruit acids will give you a natural cleansing effect.
Green tea
Green tea is not only a great antioxidant, but it also helps to lose weight. It is natural, healthy and inexpensive. Green tea eliminates toxins, while helping the body to quickly burn unwanted fat. It also improves digestion and accelerates metabolism.