Myths about getting runny nose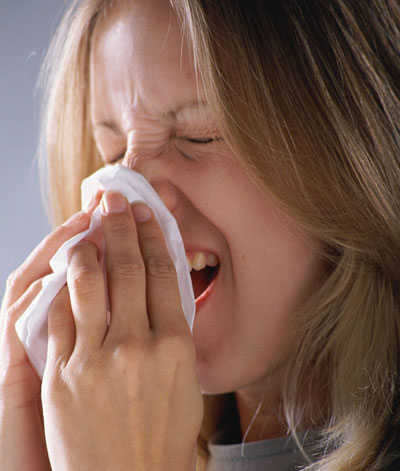 How to stay healthy when everybody is getting sick? What should you know about runny nose treatment so you wouldn't have any complications?
Myth 1. Either is you treat or not runny nose it will stop within one week. Whether or not the body is able to cope without medication depends on the immunity and many other actions. It is better not to leave everything the way it is: untreated rhinitis can go to sinusitis, otitis, pharyngitis, laryngitis, and bronchitis or all end up with pneumonia.
Myth 2. Runny nose can be a consequence of getting your feet cold or wet. If your immunity is strong, neither  cold nor wet feet will not lead to a runny nose . However, these factors reduce immunity.
Myth 3. If somebody next to you has runny nose and sneezes, you will soon have it too. If it is an acute viral respiratory tract infection, it can be not only be passed in air droplets, but also directly in contact with the vector or his or her stuff.
Myth 4. Onion or garlic juice can cure rhinitis faster. There is not a single serious scientific study, which approves this. Maybe for somebody it can help, but it can lead to further irritation and thus sensitive nasal mucosa, as it burns a little bit. It is much better to add onion and garlic to your diet if you want to help in the healing process.