Foods for your healthy heart: green leafy vegetables and olive oil!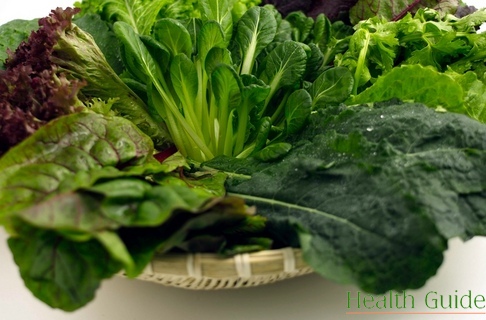 One of the latest studies done by Italian scientists has showed amazing facts that women who get more olive oil and green leafy vegetables are less likely to be affected by heart disease. It was found that those who have been receiving one or more portions of green leafy vegetables per day have decreased the possibility of heart disease for 40 percent comparing the results with women who have been eating only two servings a week or even less. Similarly, women who have been consuming at least 3 tablespoons of olive oil daily managed to decrease the probability of the developing heart disease for more than 40 percent.
Leader of the study Dr. Domenico Palli says that it hasn't been revealed the facts explaining why exactly green leafy vegetables and olive oil may protect our heart. According to him, it's likely that these foods are rich in such active substances as antioxidants, vitamins and potassium.
Italian researchers have been analyzing information of nearly 30.000 of women for 8 years and they selected those women who were 50 years old. During the period of the research it has been diagnosed 144 serious illness facts of heart disease, says a study report.
Approximately one out of three deaths worldwide is linked to cardiovascular diseases. In 2007, it was the leading cause of death in the United States, England, Canada and Wales. The most common cause of heart disease is narrowing or blockage of the coronary arteries, the blood vessels that supply blood to the heart itself. This is called coronary artery disease and happens slowly over time. It's the major reason people have heart attacks.
Italian study confirms the previous results claiming that good health of the heart is related to the consumption of olive oil and vegetables. Mediterranean diet which is based on a huge consumption of fruits and vegetables has been earlier announced to reduce the likelihood of certain forms of cancer and diabetes.