Go outside and get into shape!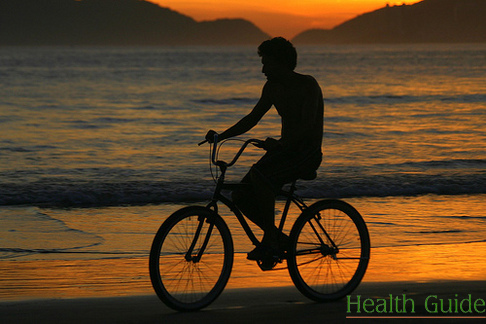 The most beautiful time of the year has just started. These months of good weather is the best occasion to start getting into shape and improve your health. A beautiful sunny day it's a great opportunity to enjoy outdoor sports facilities and if you choose a right way, you will easily get into a perfect shape!
Running up the stairs: 400 calories in 30 minutes.
This exercise strengthens buttocks and pelvic muscles. Besides, British scientists have shown that this type of running strengthens human's heart, bones and prevents the formation of osteoporosis. Starting it can be difficult for your muscles, so do not overdo and increase your workload very slowly.
Jumping through the rope: 250 calories in 30 minutes.
Strengthens pelvic muscles and develops human's flexibility, movement coordination. Besides, after some time of training your cardiovascular system will be strengthened. When training with it, make sure your legs are tight, back is straight and your elbows pressed to the body.
Cycling: 166 calories in 30 minutes.
Cycling just like jogging is very good for your buttocks and pelvic muscles. It will also improve your immunity, relieve the stress and improves your nervous system. Besides, it is a great way to prevent varicose of veins. To make your workout more effective, choose not so simple roads.
Volleyball: 225 calories in 30 minutes.
This team game will train your back, abs and leg muscles. Besides, it is especially good for those who are not allowed to attend the classes of power aerobics.
Rollers: 130 calories in 30 minutes.
If you want to improve your buttocks and pelvic muscles, this is the best way to do it. If you find no problems with riding rollers, don't forget about security and wear helmet. Besides, make sure you are in a right posture – body slightly bent to forward and legs are slightly bent over your knees.