Ideas for healthy and tasty breakfast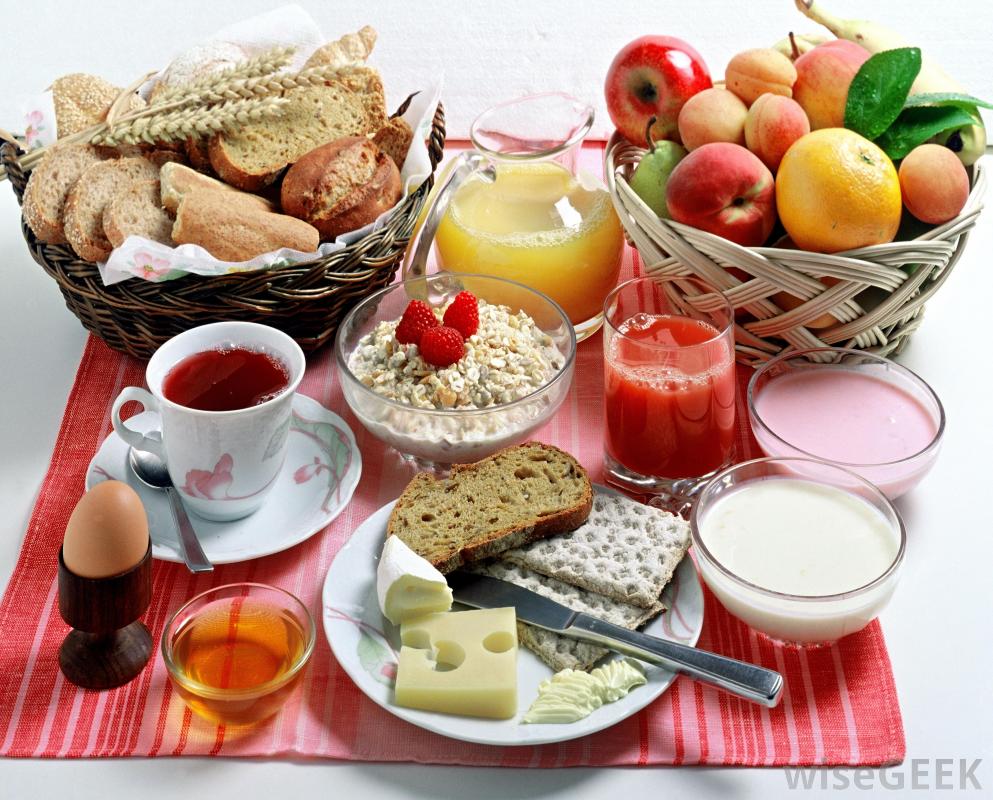 Everybody knows the saying "Breakfast is the most important meal of the day". But what should we eat so we get enough of protein, carbohydrates, vitamins and minerals.
One apple, a few pieces of cheese and a quarter of cup of walnuts. It is a tasty and healthy choice for busy people.
A bowl of buckwheat, rice or corn porridge with a spoon of honey,hazelnuts,a handful of cashew nuts and dried fruit.Energy for the whole day is guaranteed.
If you just like oatmeal,you can season it with almonds, Brazil nuts, coconut flakes, pumpkin seeds or sunflower seeds.
Fresh fruit salad with apples, bananas, oranges, pears, berries, natural yoghurt and a handful of cashew nuts is a delicious, healthy and energetic food.
Banana shake is a guarantee of a successful start of the day. Get two bananas, mash grinder, a spoonful of peanut macerated in water, two glasses of buttermilk, and a quarter teaspoon of cinnamon.
Can't live without sandwiches? Nutrition experts suggest using lean meat(poultry, or beef), fresh vegetables, avocados, and  dark base coarse bread or crackers. Most sandwiches can be served with toasted pumpkin seeds and hazelnuts, pine nuts or walnuts. Such sandwich is not only invigorating, but also it strengthens the immune system.