Top 6 healthy sweets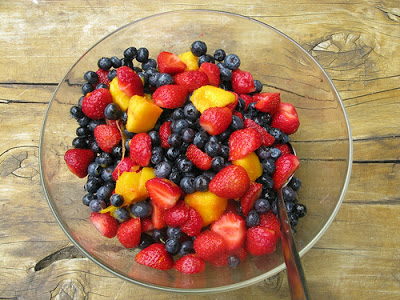 Sweets are not such a terrible thing that people usually imagine. Some sweets can even be beneficial for you.
1. Dark chocolate. Forget milk or white chocolate and have a bite of a dark one. It has plenty of calories, but it has many useful properties is you eat it in moderation. Dark chocolate is rich in antioxidants which protects blood vessels and contains sedative flavonoids, such as calcium, iron, magnesium, etc.
2. Marshmallows. They have less calories and are rich in iron and phosphorus as well as protein that strengthens protein tissue.
3. Natural marmalade. Natural marmalade has pectin which reduces cholesterol levels in the blood. It eliminates toxins and regulates digestive tract.
4. Honey. It has the same amount of calories as sugar, but it is much sweeter, so you need much less of it. honey also has plenty of vitamins, minerals and amino acids. 100 grams of honey has daily intake of magnesium, manganese and iron.
5. Cane sugar. It has been known for more than 20 years and it is much more useful than white sugar. Cane sugar contains calcium, magnesium, iron, phosphorus and potassium.
6. Fruits and berries. They have a lot of vitamins, trace elements, mineral salts and antioxidants that are necessary for our health. It is rich in organic acids, essential oils, proteins, carbohydrates , tanning and pectin substance , fiber abundance , as well as therapeutic properties. Those wishing to lose weight should include more of these products in your diet.