Homemade beauty care program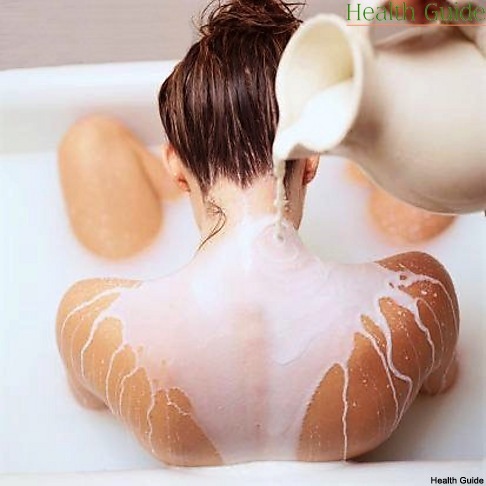 The more technology is applied in making cosmetics and its products, the more people become attracted by natural beauty recipes. Even more, effective and safe for our health, natural cosmetics can be easily made by our hands! Here is a great, completely natural beauty program you can try:
• Citrus peeling for face
Mix one tablespoon of freshly squeezed orange juices with a tablespoon of pineapple juices and apply this mixture on the skin of three-five minutes. Then soak a cotton disk in tonic or drinking water and wash the juice from your face. Oranges are known to have antioxidative qualities and will make your skin youthful again and remove toxins from the body. Make sure that you don't have citrus allergy! If you are allergic to citrus, change them to chamomile – these plants are great antiseptics.

Bring to boil one tablespoon of chamomile with 200 grams of water, wait for 20-30 minutes and then filter the broth. Make the ice cubes from this water and rub your face with them. Chamomile improves the blood circulation and fastens healing processes, while ice reduces pores of the skin.
• Purifying face mask
Take a teaspoon of turmeric (this is a powerful antioxidant that reduces inflammation and swelling), and a tablespoon of white mud powder (reduces oiliness of the skin and stimulates cell regeneration). Combine these ingredients with natural yoghurt and a drop of lavender essential oil and leave on your skin for twenty minutes. Finally wash your skin with warm water.
• Detoxifying program for body
Mix 200 grams of sea salt with some lime juice, half a teaspoon of coarsely ground cloves, black pepper and cinnamon. Add 100 grams of grapes' seed oil and some drops of bergamot and basil essential oils. Starting from the foot, massage this scrub through all your body.
Then add a liter of milk (preferably fat, not less than 3.2%) into the bath filled with water and stay there for fifteen minutes – milk will soften your skin. Wash off with warm water and apply the balsam made from the 50 grams of melted coconut oil and three drops of jasmine essential oil.
Now you should stay warm and get a cup of tea. Enjoy…