Hot oil scalp massage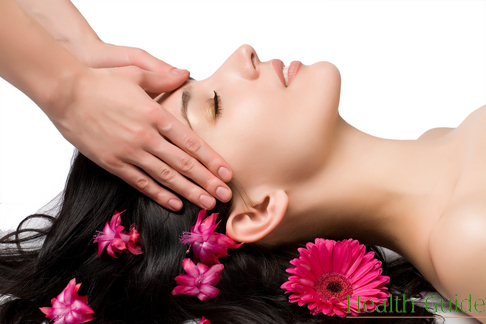 Have you heard of doing a head massage with hot oil? It's one of the best hair treatment that everyone can do at home.
If at least once a week you will do hot oil massage, it will moisturize and revitalize your scalp as well as prevent from dandruff occurring. This kind of massage activates blood circulation in the scalp and neck, it relaxes your nervous system and thereby enhances hair growth. Moreover, hot oil massage protects hair from harmful sun rays and inclement weather, restores and revitalizes dry and damaged hair ends and prevents splitting. Last but not least, it's a great way to make your sleep better.
How to do it?
Take a small cup of olive oil or any other oil you like and hold it in a container with hot water. Oil must be heated as much as possible but make sure you can still touch it with your hands without getting burned. Apple a little amount of hot oil to you scalp as well as to the rest of your hair. Then gently massage with circular motions. Slow motions help to relax and stronger ones help to get more energy and stimulate blood circulation. After a massage, put a warm towel to your hair and kit for 30-60 minutes or as long as you can. After that, wash your hair with gentle shampoo and let it dry naturally.