My Plate replaces Food Pyramid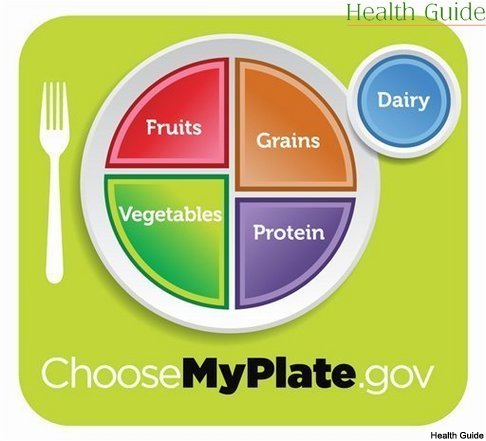 Attention if you care healthy eating because a new model of balanced meal has been announced! According to United States Department of Agriculture, we should simply forget the old food pyramid, introduced in 1992 and updated in 2005, and follow new model which is called My Plate. According to Yahoo!, this model was presented by First Lady Michelle Obama who works with the USDA at the moment on a project 'Let's Move anti-obesity initiative team'.
When it comes to eating, what's simpler than a plate? This guide is combined from the five elements of a healthy meal: fruit, vegetables, protein, grains and small side of dairy. According to My Plate, one half of the plate should be fruits and vegetables, while the other half should be grains and protein. When it comes to dairy products, this campaign offers a full-fat dairy side with a low-fat or fat-free alternative such as skim milk.
According to Yahoo!, NYU public health professor Marion Nestle also claimed the reasons why an old Food Pyramid, criticized for being confusing and imbalanced, has been replaced finally. He said that serving sizes have grown to enormous proportions and no one could explain the REAL serving size. After being re-configured with cup measurements instead of serving sizes, Food Pyramid has started to mislead experts and food consumers even more because it had no food on it, so it was completely un-teachable.
So, the new My Plate seems to be more friendly, because it relies on our general understanding of portion balance. Not only adult people will be capable to understand its recommendations – kids should also use it for learning, says Mrs Obama. This change is very for healthy eating because it not only encourages people to eat more vegetables, but it also leads people to smaller portions of meats and junk foods as well. Following this tool can help more people achieve and keep a healthy weight.