The benefits of vegetable juice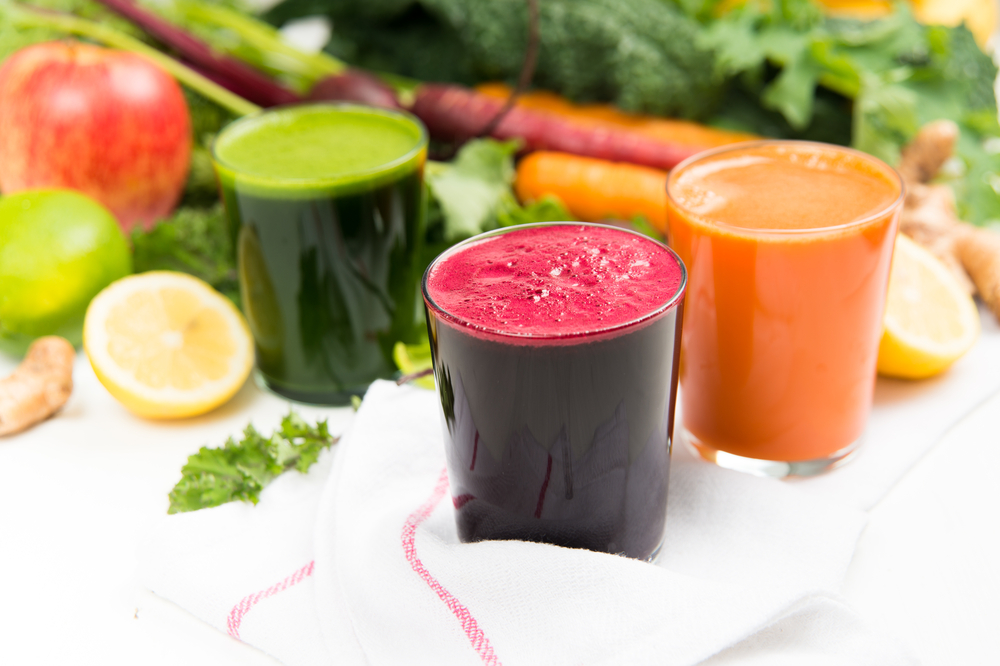 Fresh juice is a source or health and energy. Nutritionists advice drinking all kinds of juice if you want to get all vitamins that you need. Vegetable juice contain all kinds of vitamins, minerals, trace elements, organic acids and natural sugars. You should drink juice immediately after squeezing it, otherwise they lose lots of valuable materials.
Cabbage juice:
• Ideal juice to cleanse your body , so you should drink it if you want to lose weight.
• Cabbage juice cures gastric and duodenal ulcers, cancer and constipation.
• You should drink cabbage and carrot juice if you have infectious diseases.
• Cabbage juice is especially valuable because it contains a lot of vitamins, enzymes and salts.
Carrot juice:
• Carrot juice and spinach juice (10:6) reduces allergy, relieves symptoms of atherosclerosis, improves eyesight and cures gall bladder disease, and even diabetes.
• Carrot and celery or radish juice (9:7) facilitates asthma.
• Carrot and beetroot juice (13:3) helps to overcome anemia.
• Carrot, beetroot and cucumber juice (10:3:3) treats liver and kidney diseases and constipation.
Beetroot juice:
• Beetroot juice is especially valuable as it improves blood composition.
• Beetroot juice cleanses liver, kidneys and gall bladder, it lowers high blood pressure, treats heart diseases and menstrual disorders.