Oil treatment for your head and hair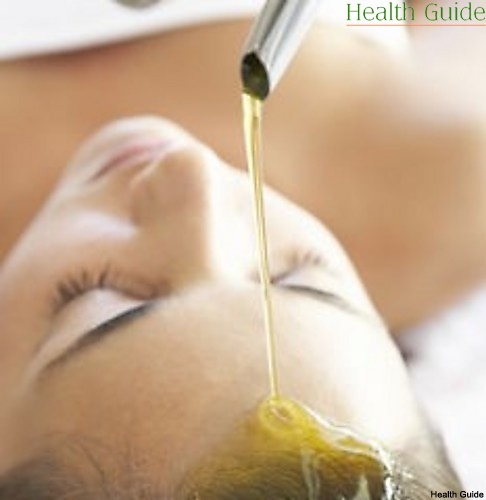 Hot oil is a great product for your hair. Massage your head with it once a week and wait for results:
Scalp massage increases the circulation of blood towards the scalp area and prevents hair fall;
Massage process helps to relax your nervous system and also enhances hair growth;
When natural oils are applied to your hair, they superficially coat dry, damaged hair, restore and revitalize their ends and prevent the split ends problem;
Massage movements help to moisturize and refresh the scalp, prevent hair tangles;
Oil massage strengthens hair roots and feeds their surface to contribute to new hair growth;
Vegetable oils provide the shine and vitality; they will protect your hair from harmful sun rays and inclement weather;
Oil massage should be done in the evening, so it will help you to fall asleep.
So, what's the process of the head massage?
Pour some vegetable oil (olive oil is recommended) into a bowl and hold it over the pot with hot boiling water. You shouldn't heat it too much – just make it warm so you can easily use your fingertips for applying it on hair. Then gently massage your scalp with circular movements – slow moves help to relax and regain energy, while more intensive will help to activate blood circulation. After this massage, cover your hair with towel and wait for 30-60 minutes. If you want, you can leave your head covered with oils for the whole night. In the case, you should use a thin towel to protect your beddings from soiling. Finally, end this procedure with the most delicate shampoo: rinse your hair and leave them dry naturally.