Rosemary essential oil for your beauty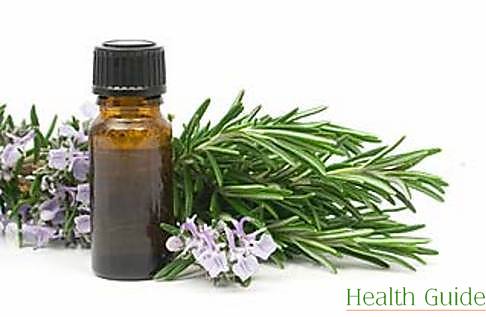 We have such a huge choice of ether oils that are very useful, but, unfortunately, quite expensive… Fortunately, you do not need lots of them – just a few drops for the masks, creams and fragrance lamps. One of the most appreciated is rosemary essential oil.
Why is it so popular? Answer is easy: for its versatility: it has antiseptic, anesthetic and stimulating properties, in addition, it is useful for healing many diseases, like bronchial asthma, various colds, headaches or menstrual, spine, joint and muscle pain. This oil regulates intestinal activity, stimulates bile secretion, dissolves stones, improves memory, improves circulation, strengthens the heart, helps to focus and effectively reduces mental fatigue.
Besides, it can be added to various cosmetic products because it stimulates hair growth, removes dandruff and normalizes sebum secretion.
How and in what quantities to use this essential oil? Here are just a few recipes:
• If suffering from the hair loss, add 5 drops of essential rosemary oil to 20 ml of almond oil and massage into the scalp. Then rinse after 20 minutes.

• To avoid stretch marks add 8-12 drops of essential oil to any other oil and massage your problematic areas.

• For dry hair and flaky skin: mix 1 tablespoon of jojoba oil and 3 drops of rosemary essential oil. Apply this mixture on wet hair and rinse after 15-30 minutes.

• To tighten your legs: mix 2 tablespoons of green apple juice, 1 teaspoon of grape seed oil and 1-3 drops of rosemary essential oil. Apply to the skin and hold for 10-20 minutes.
• Mask with seaweed: you need 1 egg yolk, 200 grams of dried seaweed powder, 5 drops of lemon essential oil, 5 drops of rosemary essential oil and some water. Beat the yolk slightly and add essential oils. In a separate bowl, add dried seaweed powder and some water and stir until you get a smooth mixture. Mix in the yolk and apply this mask on your skin. Leave for 30 minutes, then rinse with warm water.