Sugar or sweeteners. What to choose?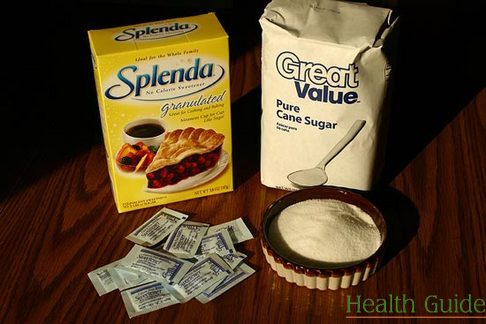 Balanced diet becomes to be a really important thing nowadays. It is not surprising that many of us have a dilemma, what could we replace sugar to?
What is the difference between sugar and sweeteners?
The biggest advantage of sweetened comparing to sugar is that we need much less of it than sugar in order to feel the same sweetness. This way we consume less calories. 1 gram of sugar has 4 calories and 1 gram of sweetener has 0 calories.
Can I drink soft drinks with sweeteners and lose weight?
In order to lose weight you have to burn more calories than you consume. The amount of calories in food and drinks depend on the amount of proteins, fats and carbohydrates that they have. If the product doesn't have proteins or fats, the taste can be provided with sweetener. However, you should check what is the total amount of calories in the product, because sometimes a product with sweetener can contain more fat and this way it will have more calories.
What product to choose? With sugar or sweeteners?
You should remember that the best diet is when you get various things. You can have products with sugar, but if you want to lose weight or you have impaired carbohydrate metabolism, then you should avoid sugar. Instead you should use sweeteners.
Are artificial sweeteners safe to use?
Artificial sweeteners have undergone various studies and they are recognized as safe to use. However, you should remember that any food, either is contains sweeteners or not should be used in moderation.