Tomatoes are much more useful than you thought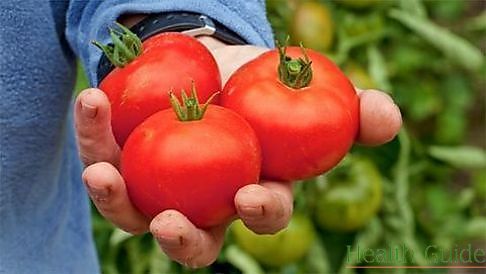 American scientists have concluded that tomatoes reduce a risk of many health problems such as cancer, osteoporosis and cardiovascular diseases.
The researchers have made many experiments that have proven tomatoes to be a real bomb of lycopene that doesn't break even after using heat of them. For this reason it is useful to eat not only fresh tomatoes but also tomato paste and any kind of canned tomatoes. Of course, fresh tomatoes contain much more useful substances.
And that is not all. These vegetables also have anti-inflammatory effects so they are for smokers. Tomatoes help to fight against cancer, heart and cardiovascular diseases and also stimulate brain activity. The greatest thing is that you can get tomatoes practically all over the world. It is recommended to buy tomatoes in the markets rather than in supermarkets to make sure you get fresh products.