3 drinks that will help you to lose weight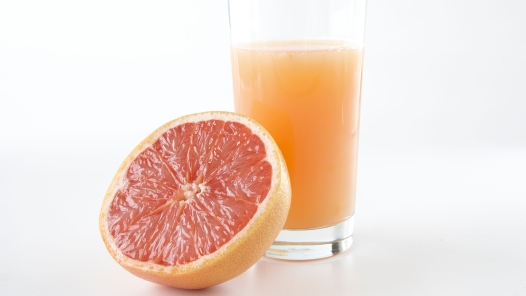 We all want slim and beautiful body, but a strict diet can be very difficult, and constant hunger makes us irritable and angry. We offer trying several effective drinks that are filling but easy to digested, they speed up metabolism and makes fat burning more effective.
Grapefruit drink
1 cup of grapefruit juice;
2 tablespoons of apple vinegar;
1 tablespoon of honey.
Shake everything well. Drink before every meal. This drink helps to break down fat more efficiently.
Low-fat yogurt drink
1 cup of low-fat yogurt;
0.5 teaspoon of ginger;
0.5 teaspoon of cinnamon;
A bit of chili pepper.
Mix all ingredients. This beverage suppresses hunger and speeds metabolism. Drink it instead of your lunch or replace your snacks with this drink between your main meals.
Buttermilk drink
1 cup of buttermilk;
1 celery stick;
1 apple;
0.5 teaspoon of grated horseradish.
Blend all ingredients well. Drink one glass daily. This drink cleanses toxins from your body and helps to lose weight.