5 days fruit vegetable and protein diet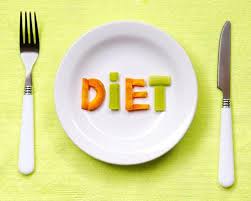 Do you want to wear some beautiful dress, but it is a little bit too small for you? Don't be sad. Here are some tips that will help you to lose weight just in 5 days. It's a diet based on protein and vegetables. It is very simple and it doesn't harm your health.
First day: fruits
1-1.5 liters of fruit juice (without pulp and without any added). It should be divided into 6 equal portions. Don't drink it whenever you want. You have to set a time and drink the same amount of juice after the same period of time. You can also drink water, but do not exaggerate it .
Second day: fruits
1-1.5 kg of fresh different fruits. Divide them into 6 equal portions and eat during the day. 100 g apples have only 58 calories, pears – 62 calories, orange – 46 calories.
Third day: protein
500 g of fat-free cottage cheese. You should eat it in 6 times and you can drink mineral water or natural yogurt .
Fourth day: vegetables
1-1.5 liters of vegetable juice (carrot , tomato , beet , or mixtures of them). Divide it into 6 portions and drink during the day .
Fifth day: vegetables
1-1.5 kg of fresh vegetables (carrots , tomatoes, cabbages, cucumbers, pumpkins, etc.). Divide the vegetables into 6 portions and eat during the day. You can boil some vegetables if you don't want to eat them raw. Make sure you don't use any oil!
If between meals, if you still feel hungry, you can eat a carrot or an apple. You can repeat the diet after 10 days.