5 snacks that will help you lose weight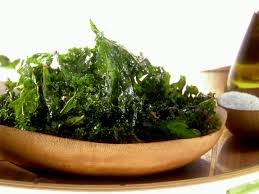 For many years, there was a belief that fasting is the best solution. However, you should really forget it, because nowadays there are much better solutions for weight loss. You can lose weight even faster if you are choosing the right snacks. When you are starving, your body accumulates reserves. Therefore, if you pick the right snacks, they will speed up your metabolism and help you lose weight. Here are 8 healthy snacks that you will be a real salvation.
1. Kale chips. Although some will say that it is not as good as potato chips, but this snack will help you quickly achieve your goals!
2. Oatmeal. No one argues for the benefits it brings to our body. Oatmeal with fruits or some seasoning will allow you to feel more full, and stop looking at the refrigerator so often.
3. Nuts. Nuts contain many fibers that are a real salvation for a belly rumble.
4. Smoothies. This is a wonderful snack, because they contain so many nutrients. Try blending your favorite fruits and vegetables and create great recipes.
5. Yogurt with herbs. This snack will help you easily get rid of unwanted weight. Squeeze a clove of garlic, mash some onion, add some herbs, a little bit of salt, and you will have a completely different yogurt.