5 teas for those who want to lose weight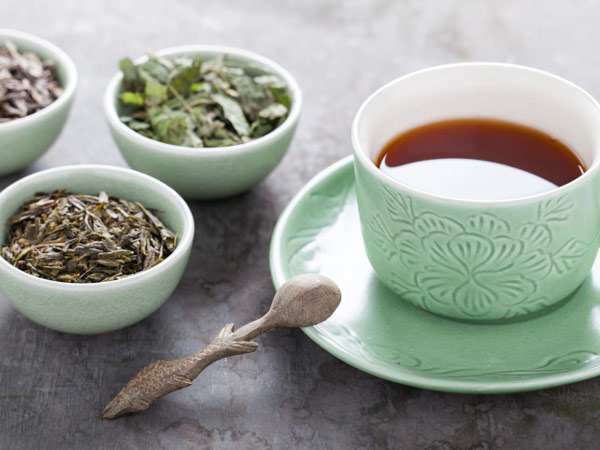 Tea is a truly wonderful and remarkable beverage. It does not only quench your thirst, but will also helps to heal the wounds, overcome cold and even lose weight. Here are the most effective teas for weight loss.
Anise tea. It is usually used to deal with digestive problems (indigestion, diarrhea, nausea) . Ancient Chinese found that this drink helps to overcome pain and unpleasant symptoms, and today it is often used as a medicine. You can drink anise tea hot or warm.
Green tea is the best friend of all people who want to lose weight. Couple of cups of it a day will burn 70 calories (without any extra effort). Green tea is rich in antioxidants, which speed up metabolism and help to burn fat.
Mint tea. Just like green tea it improves digestion and helps to burn a lot of calories. In addition it reduces appetite. You can drink it warm, hot or chilled. If you want, you can add some honey to mint tea.
Rose tea. Rose petals and green tea blend provides us with vitamins A, C, B3 and D. It makes our skin nice, helps to fight infections and removes toxins from the body.
Oolong tea. Some studies suggest that its effect is much stronger than ordinary green tea. Oolong tea helps to burn calories, lower cholesterol and thin out the subcutaneous fat layer. You can take 2 cups of it per day.