6 easy methods to improve your metabolsim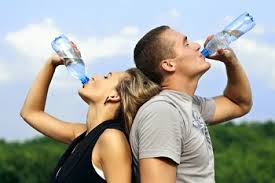 A modified diet plan doesn't always help to get desired results. The whole point of improving your metabolism is complex changes. So let's not talk about medicines and have a look at simple recommendations, which are usually referred to, when you start a diet.
• It is really important to regularly consume fluids. Water speeds up your metabolism. Make sure you drink not less than 1,2 liter of water every single day.
• Increase your physical activity. Work out longer or more often than usual.
• Raise the emotional background. Try to experience as much positive emotions as possible.
• Include natural metabolic stimulants to your diet, like green tea or coffee. Make sure you drink a glass of water after drinking your coffee to return the fluid that coffee makes you lose.
• Take dietary supplements. Choose complexes of vitamins and minerals.
• Add products containing iodine to your diet. It is extremely useful to speed up your metabolism.