Body cleansing tea. Lose 5 kilos in 3 days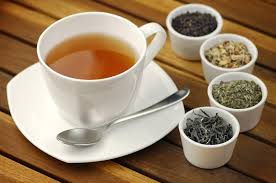 These teas will help your body eliminate excess fluid, so you will burn fat much better. A lot of people who tried that say they did not expect such a quick effect.
Intracellular accumulation of liquids cause cellulite and accumulate extra pounds. Therefore, your metabolism slows down, and even if you are on a diet, they do not give desired effect.
In this case, it is recommended to drink tea, which removes excess fluids from your body.
Here are some recipes of body cleansing teas. This tea works in three ways: they tone, cleanse, and burn fat.
Tea 1
Poor a glass of boiling water on 1 tablespoon of chopped birch, add 0.5 tablespoon of honey. Drink half an hour before a meal twice a day.
Tea 2
Pour 500 ml of boiling water on 25-30 g of blackcurrant leaves. Cool it down and drink half a cup 3 times a day.
Tea 3
Pour a glass of boiling water on 2 tablespoons of dried fruit and strawberry leaves. Let it steam for 2 hours. Take 1 tablespoon of this tea 4 times a day before meals.
Tea 4
Pour 500 ml of hot water on 2 tablespoons dried calendula. Leave it for 20 minutes. Take half a cup of it three times a day before meals.