Fish diet for your skin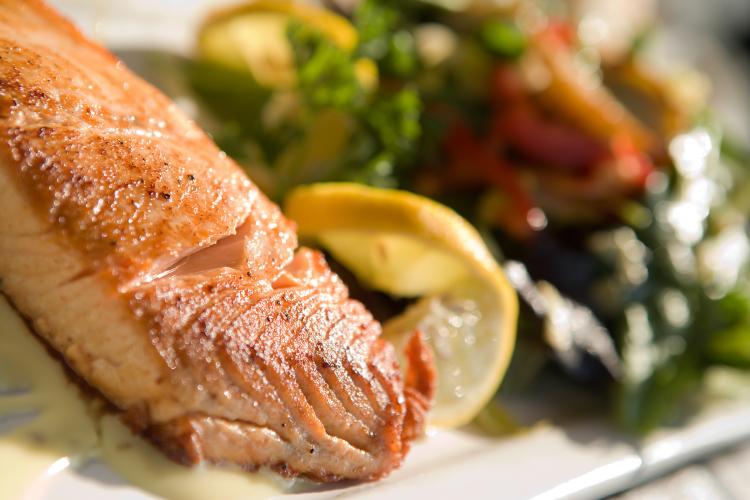 If you lost weight you may experience some issues with skin elasticity. We offer a diet that not only takes care of extra kilos, but also ensures better skin elasticity. Nutritionists have created recipes, diets and nutritional types that help to fight wrinkles no worse than firming creams. Here are a few of tips for you.
Japanese are known as a long living nation, moreover, it is considered to be the youngest one. They begin to age later than others. Do you wonder why? The secret is that their diet is rich in fish and seafood. If you want to get at least a little closer to the Japanese, try following this fish diet regularly.
Your breakfast and lunch should consist of green salad seasoned with olive oil and lemon juice, 100 grams of grilled salmon with seaweed salad.
For dinner, prepare salad with canned fish.
For dessert, choose only fruits or berries. Most suitable ones are blueberries, raspberries or strawberries.
You should completely refuse coffee. Try replacing it with green tea. In addition, during the day it is necessary to drink 8-10 glasses of water.
Try using as little sugar as possible .