Products to remember for people who are on diet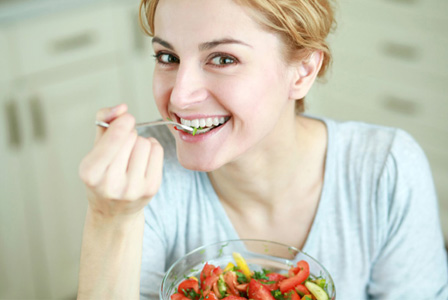 Are you on diet? Or maybe you are just going to follow one? Find out what products your need to have on hand and why they are very useful for you!
Low-calorie products: tomatoes, cucumbers, white, lean fish, citrus fruits.
Filling products: oatmeal, durum wheat pasta, legumes and beans, whole grain bread, apples.
Products that do not encourage blood sugar level jumping: skim milk, lentils, mushrooms, berries, lettuce.
Products containing less fat: low-fat cheese, chicken, seafood, tuna, grouper.
Products to help maintain your beauty: pure water, olive oil, almonds, flaxseed oil, avocados.
Tasty products: crunchy fruits and vegetables (apples, carrots, bell peppers, celery, etc.), dairy products without sugar, fruit puree, low-fat chicken pate, juicy berries.
Products that do not encourage accumulation of fluids in the body: green tea, orange juice diluted with water, homemade lemonades without sugar.
Protein products that will help "to create" a new body: low-fat cheese, fat-free cottage cheese, white fish, egg whites, beans.
Products that you will keep you happy: dark chocolate (not less than 75% of cocoa), dates, tomatoes, olive oil, nuts.