Why should we eat pears?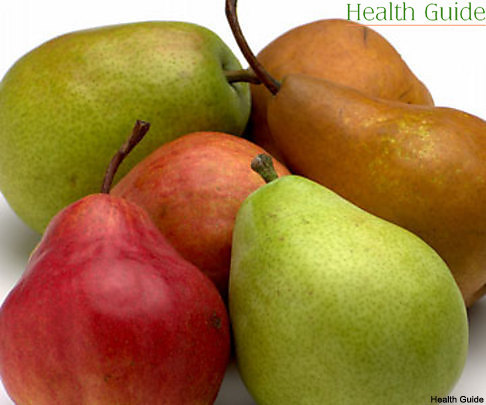 We all know that it is very healthy toe at fruits. But do you eat pears often? Did you know that they are rich in fiber and one médium pear contains about 25 percent of daily dose. Fiber has possitive effect on digestive tract and it reduces the risk of gastric cáncer formation.
Pears strengthen the immunity. Strong immunity is necessary in order to resist many diseases. Pears help to strengthen the immune system because of antioxidants – vitamin C and copper, which protect the body from free radicals and viruses.
Pears protect against osteoporosis. Osteoporosis prevention is becoming more and more relevant. Doctors recommend eating food that is balanced and rich in calcium. Fruits and vegetables help to restore the pH balance. Pears contain boron, which helps the body to retain calcium.
Pears help to get back your power. When you eat a pear, your body absorbs glucose, which is converted into energy. If you feel tired, eat one pear and you will regain its strength.
Pears are useful for pregnant women. Pears contain folic acid which is essential for pregnant.