Why do we want sweets?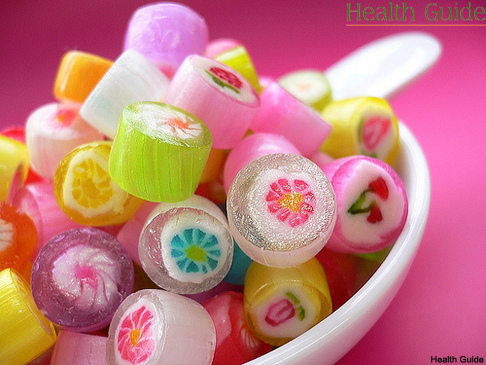 When do you usually want sweets? Some people would say – always! Looking closer at our eating habits, many people could say that they want sweets after they eat the main course, when they are already quite full. This happens for a few reasons: chemical processes occuring in our brain, badly chosen menu and allmighty eating habits. You can easily overcome this need for sweets, but first of all you have to understand the reasons that causes them.
Is it really bad to enjoy a dessert after having dinner? Most of the nutritions say yes. Not because a dessert contains many calories, but because it simply destroys your diet. If you want to lose weight that means you have to change your eating habits. Dessert may become innocent sins which will make you go to your previous eating habits.
The researchers have proven that eating food that is rich in sugar and fat causes neurochemical changes in your brain and promote aneed for this kind of food. Eventually this becomes a bad habit and you eaven stop enjoying sweets.
Sweets often become a problem for people who have psychological problems as they calms us down and gives a sense of security. This is a fault of a hormone of hapiness – serotonin.
So how to deal with this?
If you think you have become a slave of your habit, simply change your daily regime. Plan your day so that straight after having the main meal you would have some activities. Go for a walk after your lunch, talk with your coleagues, etc. If you still want something sweet, eat something small after at least one hour after your lunch. Maybe you will choose a sweet fruit instead of chocolate?
Count daily calories even if your diet doesn't require it. If a dessert doesn't exceed your calories intake, everything is not that bad.
Some people find it easier to resist sweets if they brush their teeth with mint toothpaste or have some mint chewing gum.
Don't trust artificial sweeteners. They reduce calorific value of the product but they don't help you to fight against a need of sweets and carbohydrates. Since sweeteners are much sweeter than sugar, soon you might lose the ability to feel sweetness of natural products.