4 natural cocktails that will improve your health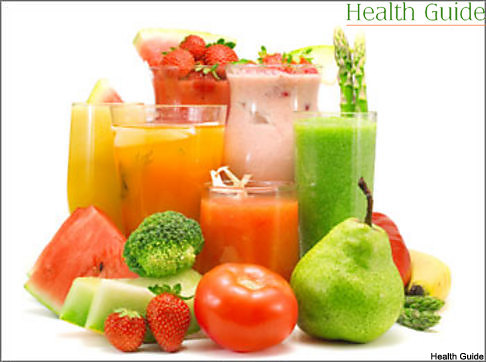 Upcoming spring makes us concerned about the extra pounds that we've gained during the winter. To make this easier, nutritionists recommend including a glass of natural cocktail made from various fruits and vegetables. By combining sweet apple, a piece of cabbage and a squash you will easily get rid of unwanted pounds.

Improve your eyesight
Take the parsley or celery root and blend it together with carrot juice. You will get a cocktail that powerfully improves the eyesight. Experts say that drinking such cocktail daily helps to see a difference in vision after three months.

Get rid of kidney stones
Pumpkin is valuable vegetable with lots of good substances helping to remove toxins from the body, strengthening the immune system and, of course, helping to get rid of some weight. In addition, pumpkin has
been found to remove the stones from the kidneys. To get the cocktail helping to do that, mix pumpkin, celery and parsley roots and drink it every day before eating.

Look younger
If you want to make your skin smoother and look few years younger, make beauty elixir from 200 ml of beet juice, 200 ml of carrot juice and some lemon juice. In addition, you can also add some cranberry or pomegranate juice and some honey that will work as preservative. Shake this mixture and drink in the morning daily.

Improve your digestive tract
Carrot and beet juice is the most powerful juices when you need to improve your digestion. However, if you don't like these juices, you can fool your taste by mixing apple, carrot, cucumber juices. Then you should add the beetroot juice and some lemon. This cocktail will also improve the structure of your blood, strengthen your hair and nails.