Chocolate for your beauty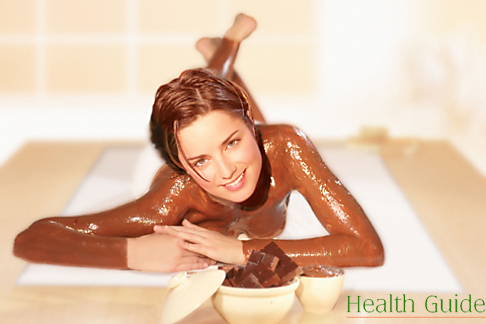 For many decades people were just enjoying wonderful taste of chocolate saying that this sweet raises the mood. In the twentieth century chocolate has gained more functions. First of all, people started talking about its magic powers for health and beauty. The most popular treatment was wrapping entire body into special cellophane with chocolate. It is one of the most pleasant and best smelling treatments.
It is proved that cocoa butter soften and nourishes skin. Chocolate treatment is good for acne prone skin as it cleanses and moisturizes skin. Because of these wonderful properties, chocolate can be found in many cosmetic products for skin and hair. It is important to emphasize that that this sweet also tightens and rejuvenates the skin. It is also great for mature and dry skin. Cocoa beans are rich in mineral salts, phosphorus, calcium, iron and proteins.
Chocolate is also wildly used fighting against cellulite. Chocolate contains caffeine which helps to activate metabolism and improves microcirculation by enriching cells with oxygen. All of it helps to eliminate cellulite. Before chocolate treatment, you should scrub your skin and remove all dead cells. When the skin is completely clean, chocolate will give the best effect.
Chocolate treatments also help to overcome fatigue, irritability and improve your mood in general. In order to improve your mood you can also eat some chocolate.