Choose healthier when eating out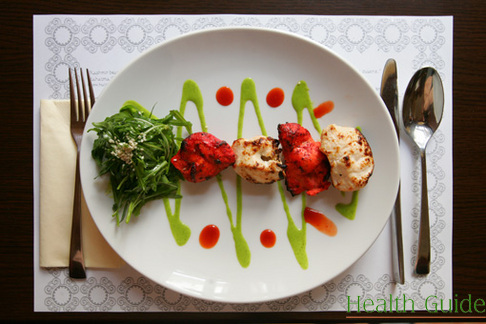 Eating out often makes people have more calories that they would eating at home. However, the speed of life doesn't always allow cooking food at home so buying food that has already been prepared or going to eat to the restaurants became a natural part of our lives. However, if you eat our, you can still make right choices when choosing what to eat.
You don't have to stop eating your favorite food if you decided to eat healthier. If you like eating pizza, don't limit yourself. Just don't make it a daily habit as your body needs different kind of foods. Think about asking some extra vegetables instead of extra cheese, choose right toppings, like shrimps, fish and vegetables. You can even eat pasta if you want to just don't go for cream sauce and instead ask for tomato sauce with vegetables.
Once you go to Chinese restaurant, avoid deep fried starters and anything in batter as it soaks up lots of fat that you really don't need. Instead of egg-fried rice, go for plain rise.
When eating Indian, also choose plain rise instead of pilau rice. If you don't like plain rice, maybe you should order some chapatti bread? Avoid curries with korma, massala and passanda. Look for curries that are dry.
Wanna eat a burger? Just don't forget salad with it. Choose a burger without mayonnaise and other sauces. Remember that cheese has lots of calories so instead have a burger just with meat, chicken or fish.
One of the main issues of eating out if you try to eat healthy is a size of a portion. Remember, that you don't have to eat everything that is on a plate. Most of the restaurants can offer packing food that you haven't finished to a box so you could take it away. Try to eat slowly until you feel you are full. Don't eat more than you need.
Never order dessert together with the main course. Maybe after the main course you will be full and don't even think about getting a dessert. If you still want a it think about ordering one dessert for two people instead of one for each. The healthiest options are sorbet and fresh fruits. Avoid desserts with cream or chocolate fillings.
As you can see, there are plenty of options to stay on a track of healthy eating even if you are at the restaurant. Most importantly, don't forget to enjoy your food, never be in a hurry while eating and listen to your body what it wants and if it still wants more food.