Diseases that can be initiated by stress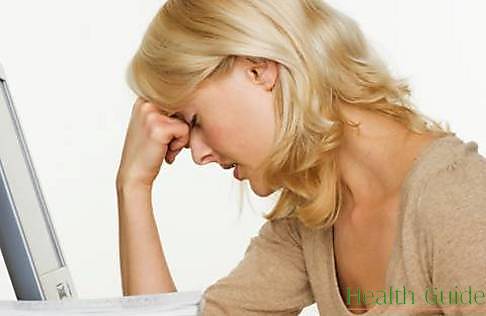 People don't usually understand that stress can initiate various problems connected to their health. So, how to know which health issues are caused by stress? Here are some body alerts that should make you think about taking the necessary measures.
Obsession with sweet food
When suffering from stress, most of the people lose their appetite. However, more often they start eating large quantities of chocolate and other sweets. This happens because stress makes us feel the energy loss after glucose level drops down in our blood. Yes, you will feel more energetic after eating a chocolate bar or drinking sugary drink, but keep in mind that this effect is temporal!
Painful, dry skin
Skin is the largest organ of human's body. Though it may sound surprisingly, it is also very sensitive to stress. Stress can initiate and cause such problems as eczema, psoriasis or simply dry your skin out. This happens because our body, after being caught in a stressful situation, reduces blood supply for the skin.
Accelerated breathing
When affected by stress, human's brain automatically sends a signal to the human's respiratory system and informs that the body needs more oxygen. For this reason, we start to breathe more frequently than usually. Long-term stress can cause hyperventilation when too much carbon dioxide is exhaled. This disrupts the acid-base balance in the blood and initiates pain in the chest, dizziness or even panic
attacks.
Insomnia
If you are always tense, adrenaline is all around your body and there is no surprise you can't asleep. In most cases, this happens when you are waiting for something that is going to be on the next day or when you are not able to solve your problems. Insomnia may even lead you to more worries and stress.