Health benefits of the flaxseed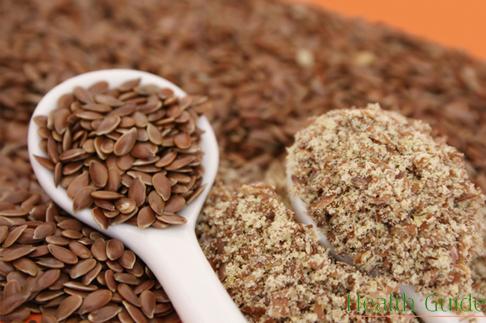 Flax is widely used for its healing properties: it is not only rich in fat, protein, dietary fiber and oil, but it also has lots of different vitamins, pro-vitamin A, minerals, enzymes and other minerals. However, flax can also be used as a cosmetic measure: it has been proved to help hair grow faster,makes them strong and shiny. In addition, flax seeds can also help the skin to become soft and bright. Besides, products enriched with flax also help for fat burning processes, minimize the appetite and help to remove the food from the body. Here are more way where you can use flax seeds:

Digestive System
Flax plays an important role in the whole digestive process in human's body. It protects the stomach from an intestine irritation, reduces total intestinal inflammation, stomach acid and also helps in the stomach tissue regeneration. Flaxseed oil is particularly useful in patients with gastric ulcer, because flaxseed products help to soothe pain, prevent further progression of the disease and calm the entire digestive tract.
Cardiovascular System
U.S. scientists have conducted a research which revealed the fact that those people who eat 2-6 tablespoons of flax seed daily can make their cholesterol levels in blood decreased by 9-18%. The reason is that flax seed is a plant based on various medicinal substances that help to efficiently fight against the heart disease, high pressure, vascular disfunction and other health problems.
Breathing
Flax products are not only useful for digestion, but are also especially valuable in breathing processes. So, fax seed is highly recommended for patients suffering from asthma, pneumonia, bronchitis and tuberculosis. Flax products have been scientically proven to strengthen the lungs, sooth the respiratory tract, reduce inflammation, improve breathing and stop respiratory diseases.
Nervous system
Flaxseed oil is rich in active ingredients, such as omega-3 fatty acids, that normalize the central nervous system. That's why it is recommended for those who suffer from tension, stress or excitement. In addition, the use of flaxseed oil is an excellent preventive measure against possible nerve damage.