8 best food combinations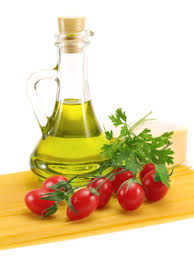 Proper nutrition is not only eating healthy products. After all,it is very important to know which products we should eat together.
Apples and chocolate. Apples have flavonoids which are known for many anti-inflammatory properties. Chocolate is rich in catechin, an antioxidant which reduces the risk of developing cancer and atherosclerosis. Apples and chocolate together are able to reduce the number of platelets and improve cardiovascular condition.
Salmon and a glass of red wine. Antioxidants in red wine help to absorb omega-3 acids, which are found in salmon. It's a perfect duo to help overcome depression.
Raspberries and dark chocolate. Eat this duo not only to satisfy your need for sweets, but also to improve your moods because this combination acts as an excellent antioxidant.
Sweet potatoes with cheese. Sweet potatoes have beta-carotene and lutein. They are a great combination with cheese that has a lot of fatty acids.
Spinach and avocado. Spinach has a lot of vitamin A and lutein. Both of them help to protect your eyes from various diseases. Add some spinach and you will not only help your eyes, but also provide your body with healthy fats that are necessary to absorb all nutrients.
Green tea with lemon. Add some lemon juice to your green tea, and you will increase the amount of catechin in your body, an antioxidant that is essential for the cardiovascular system.
Tomatoes with olive oil.Tomatoes are one of the main sources of lycopene, a powerful antioxidant that may prevent negative effects of solar radiation. In order to maximize the most out of the tomatoes, add a little bit of olive oil.It will help to absorb lycopene better.In addition, olive oil rejuvenates the skin.
Peanut butter and a glass of milk. Peanut butter will help your body to absorb vitamin D that you will find in milk.