Oats for beautiful body and skin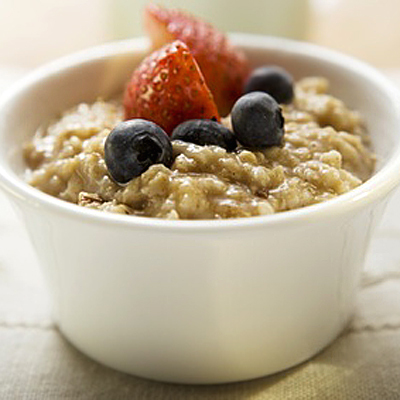 If you dream of getting rid of a few kilos, you may have tried a variety of diets already. Not all of them are safe and sustainable, not all of them are easy to follow. Do you want a quicker solution? Then, to be sure to include more oats and oat flakes to your diet.
The benefits of oats
Oatmeal is a great nutrient that is rich in plant proteins (including amino acids: tryptophan, methionine, lysine, histidine, cystine, arginine). Protein regulates fat metabolism and it is perfect for those suffering from liver and heart diseases. Oats also contain a lot of vegetable fat (up to 40 percent). Compared with other whole grains, oats have the most calories (345 kcal / 100 g).
Oatmeal contains vitamins B1, B2, PP, C, it is rich in minerals (potassium, calcium, magnesium, phosphorus, iron). It is great for patients with gastrointestinal diseases. Oatmeal is very popular in many countries and it is among the most useful breakfast. It is also a great appetite suppressant. This is due to low glycemic index and high fiber content, "slow" carbohydrates, which take a long time to digest and gradually releases energy. Generally speaking, oatmeal ensures a long feeling of satiety.
Oats also positively affect the digestive tract, metabolism, lower the level of cholesterol in the blood, improve skin and hair condition, and even boosts mood.
Is oatmeal ideal for breakfast?
Why should you eat oatmeal porridge for breakfast? There are a number of reasons. It not only provides energy, but also effectively reduces blood sugar and cholesterol levels. One serving of oatmeal porridge has almost all necessary nutrients: carbohydrates, B group vitamins, fiber and minerals (iron, phosphorus, selenium, calcium). Add some fruits, seeds and honey to your oatmeal and you will have a- and classic beauty salad. It will give you firmer and smoother skin, shiny hair, strong nails and beautiful body lines.