The most useful products in winter time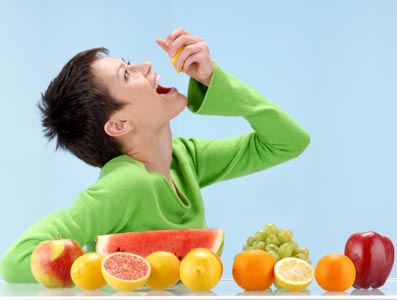 During the cold season our body starts lacking vitamins and minerals, so it is very important to know what to eat. Here is a list of the products that should be on your table in winter:
Sauerkraut. In some respects, they are even more useful than fresh cabbage. Sauerkraut has a lot of B group vitamins, vitamin C, and it is rich in lactic acid bacteria .
Rose hips. These berries have lots of vitamin C and many other vitamins. It is also a great source of phosphorus, iron, potassium, magnesium and copper.
Jams, jellies and frozen blackcurrants. These products will help to supply the body with vitamins B, C, D, E, P, and K. They enhance immunity and help the body to fight the virus, as well as has positive effect on blood.
Citrus fruits (lemons, oranges and grapefruits). These fruits have a lot of ascorbic acid, vitamins A, B, PP, magnesium, potassium, iron, phosphorus, calcium and sodium.
Sorrel and spinach. Extremely useful green leafy vegetables even if they are frozen. They contain most of the vitamins mentioned above, as well as manganese , zinc and copper.
Paprika. It strengthens the walls of blood vessels, improves cerebral blood flow, and prevents atherosclerosis .
Onions are extremely good for boosting immunity.