Using spices when you are on diet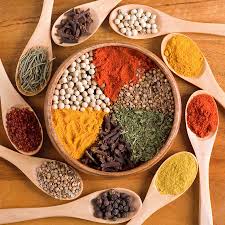 People who are on diet are constantly asking if it is possible to use spices? Let us be clear first and explain what is considered to be spices.
Spices are dried parts of plants: seeds, roots, leaves, grain, or mixtures thereof. They have many antioxidants, enzymes, trace elements, etc. Exotic countries brought up some good spices that usually have more active substances. These spices do not add calorie to your food.
Another category of spices are various sauces: tomato sauce, ketchup, mustard, horseradish, mayonnaise, butter etc. Most of these spices have a considerable amount of calories and they contain oil, sugar, preservatives, so they should be abandoned. Mayonnaise is one of the worse human products developed.
Sugar and salt are also spices. Sugar consumption is one of the main causes of obesity, so it is the best to abandon or minimize consumption of sugar. Salt is not healthy either, especially in summer time when you sweat more. The most important not to use too much salt.
As you see, you can use spices and eat not just healthy, but also delicious!