How dry shampoo works?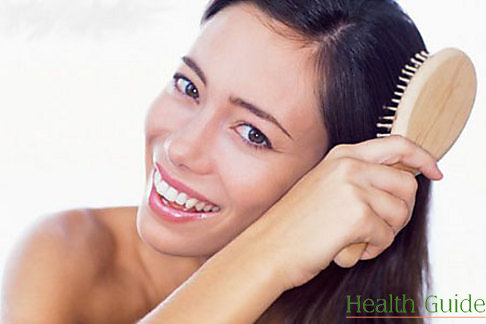 Nowadays, cosmetic companies don't sleep – they offer a wide range of measures helping to improve hair condition and beauty. One such measure is a dry shampoo, which can return a sense of cleanliness just a few minutes. This is especially handy when you have no conditions to wash your hair in usual way.
If you try to make dry shampoo at home, you don't need to use chemicals. Generally, dry shampoo is based on corn, rice or oat particles and extra absorbent. This shampoo won't irritate the scalp, but will leave your hair clean. Dry shampoo is very convenient thing when travelling or when being ill. It's irreplaceable when you have no possibility to wash your head normally. Cereal extracts are namely the base of dry shampoo. They absorb impurities and the excess of sebum on the hair and their surface. So, you can clean your hair without water – it's easy, convenient and very effective.
Of course, dry shampoo can't be the 100% alternative because these shampoos have no components that not only clean the hair but also remove all the dirt from the scalp. However, when having to deal with oily hair it can become a great tool to fight this problem. After all, shampooing your hair every day is definitely not the best idea if you want to save their strength. In such cases, it would be reasonable to change your dry with ordinary shampoo from time to time.
Using dry shampoo is quite simple – all you need to do is to spray it on your hair, keeping flacon 30-40 cm from the head. Additionally, massage your scalp and spread evenly throughout the hair length. Then it is advisable to wait for few minutes and remove the shampoo. It's really simple – just rub the hair with towel and brush them thoroughly.