How to start jogging?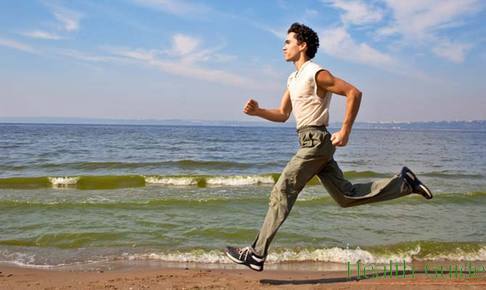 Jogging is the classical, simple and democratic sport. To get started, just should get very simple and relatively inexpensive clothing, footwear and self-determination. You won't need a partner (although it
would be good in order to get more fun), opponent or team! The first step depends on one and single person – on you. However it is highly recommended to consult your doctor if you are in your forties and you haven't been active for more than ten years. Besides, see your family doctor if you're overweight or suffer from the high blood pressure.
For clothing, dressing in a way that is convenient to run is important. You should not only look but feel good as well, so pay attention to season. Even the well-prepared runner should also remember that after the strong exercise there must be one day off for the rest of the body. This principle must be followed in the first few weeks, later it is necessary to increase loads gradually and avoid sudden strain. So, the basic program for beginners is rotation of training and resting. This program should be used fir 15 weeks to prepare the body to run half an hour without stopping. However, you should get some days off if your workouts lead to any pain. Generally, it is also not recommended for beginners to practice more than 5 times a week.
After eating, wait for two – three hours and only them start your workout. Besides, resist the temptation to increase your workloads until you finish your acclimatization period. It may happen that you won't be capable to continue the program because of the illness. If you miss a workout, you will need to go back.
After starting to jog, you will definitely be surprised by therapeutic effect of jogging. Medical experts strongly advocate that people afflicted with certain spinal disorders must jog and even those who
suffer from asthma and diabetes should start this activity.