How to take care of elbows and hair ends?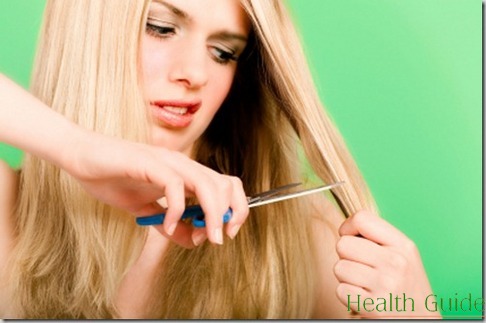 Neck, hands and knees are those parts of your body that should be looked after very carefully because together with age skin on these areas visibly changes. To prevent this and make them look beautiful, beauty experts reveal the most helpful tips:
Neck and décolleté

Together with aging processes, these parts of the body start producing less fat and dry out very often. However, you can prevent this by constantly applying cream which recovers the skin and makes it look healthy. It is recommended to choose moisturizing cream for the face or neck and apply only after cleaning this area.
DIY: get the perfect skin tone by massaging your décolleté with an ice cube made from some kind of dairy product, like milk or sour cream. Pour the milk into the ice molds and freeze. Remember that breast skin is very sensitive, so it must be massaged very gently.
Elbows and knees
These parts of the body are often forgotten though it shouldn't be done – without any help, the skin becomes rough and flaky. In order to prevent this from occurring, you should start taking vitamin A and E, use the scrub (2 times per week) and moisturize with the fat cream (it should be applied daily before the bedtime).
DIY: if your elbows and knees are dry, make a mask from the egg yolk and 2 tablespoons of olive oil. Mix these ingredients well and rub in well on those areas. Rinse everything after 10 minutes.
Hair ends

If you notice that your hair looks like straw, it is time to "feed" them. Cosmetics stores certainly offer various cosmetics for this problem, like masks, serums, conditioners, etc.
DIY: for dry and damaged hair you can give softness and shine by rinsing them with chamomile water. Just take 2-4 tablespoons of dried chamomile and pour this amount with a glass of boiling water and hold for 5-10 minutes. Let it stand. For blondes, this mixture gives a golden color.