It is worth skipping the dinner?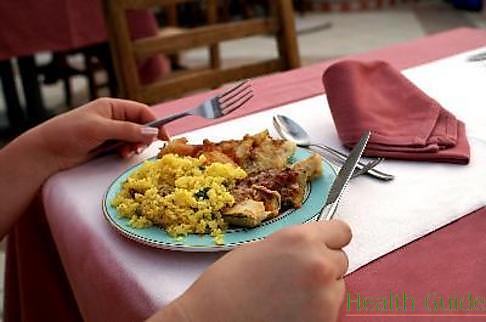 Some people think that dinner is the first sacrifice to have a lean waist. Others are convinced that dinner has nothing to do with the weight gain. Who is right?
In the beginning, about the ones who give their dinner for their enemies: the most persistent ones not only refuse to eat dinner, but don't eat anything at all after 6 pm, even a glass of buttermilk. However, they admit that sometimes, just in the midnight, they are forced to go to the nearest McDonald's restaurant because their restrictions completely irritate the body which starts asking satisfaction. The lovers of early dinners say that torturing themselves is not without the reason. Firstly, your metabolism is more intense in the first part of the day and on the second half of the day it slows down. Therefore, calories consumed in the evening are left on your waistline. If you didn't eat the dinner – you successfully cheated the body which likes consuming for the bad day.
The second thing is that avoiding dinner makes you miss one of your daily meals, so it helps to reduce daily calories' intake. In addition, you become more active in the morning and think only about swallowing a plate of porridge in one sitting. Nutritionists advise eating regular nutritious breakfast.
However, very few people can easily avoid eating dinner. In most of the cases those are who wake up early and go to bed early, so it is not difficult for them to eat after 18 hours. However, if you are someone who eats almost nothing in the time of the day, skipping the dinner may lead to vitamin and mineral deficiency which may lead to wide range of diseases.