Metabolism. How can we raise its speed?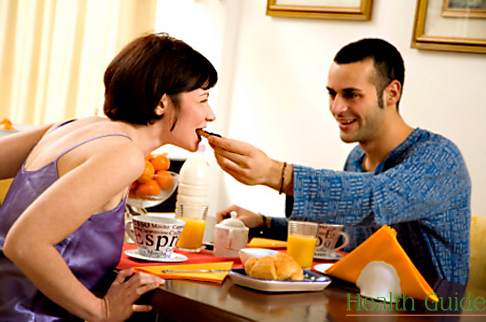 Everyone knows one friend or colleague at least who eats tons of cheese and chocolate, never does any sports and looks so slim that you can't even imagine yourself looking like that. That's because of metabolic rate and its speed which is determined by some factors. Here are they:
Muscle tissue. The more muscle tissue we have, the faster is our metabolic rate. In contrast with body fat, muscles consume the energy even when our body is still and resting. This tissue also requires the energy when it moves, while body fat is only inactive deposits. So, if you want to speed up your metabolism, you have to increase your muscle mass. Start lifting the weights or even ride a bike!
Caffeine. In order to accelerate your metabolism, drink 10 cups of tea or coffee a day because it has been revealed to help people in dropping weight. Caffeine will encourage you to become more active and will additionally accelerate your metabolism 5-10 percent for two hours. Its operating principle hasn't been cleared out, but it has been admitted to be one of the stimulants that instead of glucose make the body to start burning fat. Studies have also shown that people who drink caffeine before sports burn more fat.
Carbohydrates. We often hear myths saying that if you want to lose some weight you need to avoid carbohydrates. In fact, instead of making us fat, their consumption will positively affect our metabolism. There is evidence announced that when you fill yourself with carbohydrates, you burn the excess of calories, while if you overeat fatty foods, fats stay inside your body. This is probably due to the fact that our body is created to produce energy from carbohydrates.
Walk. To fasten your metabolism, you need to spend some hours physically active. That's because that metabolism is like a car engine – you should move it to start burning the calories. Try to move as quickly as possible! In addition, your body will keep up burning the calories after you stop. So, do some sports as often as possible to make your metabolism faster.