Products that help to avoid skin problems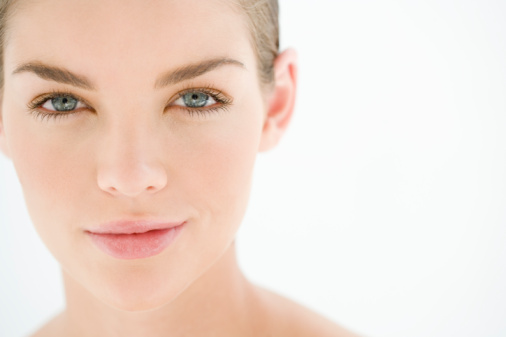 Red paprika. You can eat it both fried and raw. These vegetables are extremely healthy for your body. One paprika has one recommended daily dose of vitamin C, useful fiber and high amounts of vitamin B6. In addition, paprika is rich in carotenoids, which reduce wrinkles and accelerate blood circulation to your skin. Carotenoids are great in fighting against acne.
Dark chocolate. Dark chocolate is rich in antioxidants, fatty acids and flavonols which make our skin brighter. Antioxidants soften the skin and protect it from harmful sun rays. Moreover, cocoa is known for relaxing arteries and accelerating blood circulation which makes your skin look much healthier. However, the healthiest choice is dark chocolate that contains more than 80% of cocoa. This way you will avoid extra sugar and fat.
Salmon. Salmon is great for overcoming stress, anxiety or depression. It also contains recommended daily dose of vitamin D, which is responsible for heart, bones and brain health. Salmon is also rich in omega-3 fatty acids which are particularly effective to fight against inflammation, wrinkles and acne. These acids also maintain proper skin and scalp moisture.
Coconut oil. Coconut oil is by far the best source of saturated fat. It is also rich in lauric acid, which is highly effective in combating a variety of viruses, infections, inflammation and acne . Coconut oil has a huge amount of essential fatty acids and vitamin E, which is perfect to maintain proper skin moisture, smoothness and to prevent premature wrinkles.