Therapeutic properties of flax seed oil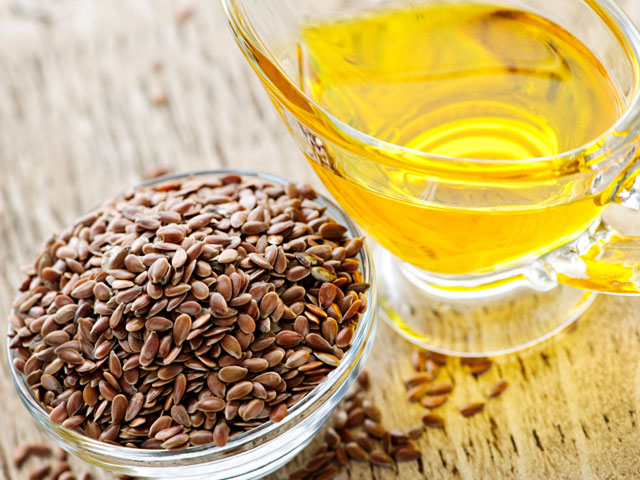 Flax seed oil is both a medicine and cosmetics. It's a great source of vitamins A, E, K and B. Basically it is a very useful and versatile product. Here are some properties of flax seed oil.
Therapeutic properties:
It reduces cholesterol level in the blood and improves joint flexibility.
It helps to prevent heart diseases.
It regulates digestive processes.
It improves liver function.
It treats heartburn, gastritis and helps to combat constipation.
It is a good preventive measure for cancer diseases.
It improves skin and hair condition.
Masks that contain flax seed oil has anti-aging and antibacterial properties.
It is important during pregnancy. Flax seed oil contains acids that help in development of baby's brain.
It has soothing effect.
It suppresses allergic reactions.
It prevents arrhythmia.
It strengthens the immune system.
It relieves PMS symptoms.
It helps to lose weight.
It is useful for patients with asthma.
It improves the absorption of calcium.
It heals wounds and burns.
It protects skin from harmful environmental effects.
It inhibits skin inflammation and redness.
2tablespoons of flax seed oil per day helps to improve hemorrhoids, colitis, obesity.
Contraindications: flax seed oil is not recommended for people taking painkillers, medicines for diabetes and high blood pressure, as well as if you have severe diarrhea, gastric ulcer, cholecystitis and pancreatitis. Nursing and pregnant women should use flax seed with caution.