What you have to know about parsley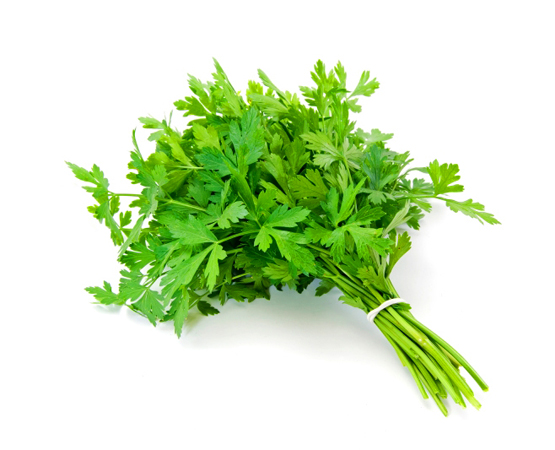 Parsley is a plant which can be described as both food and a medicine. It has a lot of vitamins and it can be used to treat a variety of diseases and ailments.
The main properties of parsley:
Parsley contains vitamins C, A, B1, B2, keratin, folic acid, potassium, magnesium and iron.
Parsley extract is used in cosmetology in various creams, masks and lotions.
It contains inulin to control glucose levels in the blood.
Parsley tea reduces swelling, puffiness and redness of the skin.
Parsley prevents the appearance of wrinkles.
Dried parsley leaves are a great spice.
Parsley tea helps with acne and dark circles under the eyes.
It improves appetite.
It helps with depression, anemia, anorexia, gastritis and gastric ulcers.
It is useful for rheumatic and digestive system disorders.
Parsley regulates kidney and liver function and stimulates the production of digestive enzymes.
It whitens teeth and strengthens gums.
It regulates metabolism.
It helps to quickly regain strength.
Parsley is characterized as a diuretic and it also has antiseptic properties.
It improves wound healing.

Note: Due to the strong diuretic effect, it is not suitable for people with bladder stones and acute kidney or bladder diseases , as well as for pregnant women, as it can lead to miscarriage.