Which oil to choose for your hair?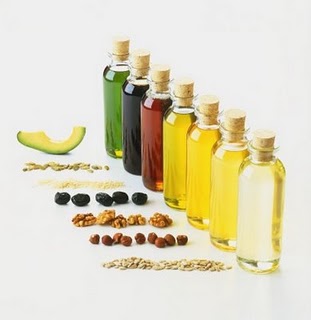 Just a shampoo and a conditioner are not enough for your hair care. If your hair is damaged, the best help are vegetable and essential oils. And do not be afraid that your hair will get oily. Using greasy oil properly can make your hair beautiful, shiny, and, in some cases, you will even have to wash them less often. In addition, you will forget about dandruff and split ends.
Olive oil. It is suitable for all hair types. If your hair is thin, apply only on the scalp. Olive oil is easy to wash off. It makes your hair strong and stimulates hair growth.
Argan oil. This is one of the most popular oils. It is very sticky and difficult to wash, but the results of using it are unique. Your hair will become strong, glossy, perfectly smooth, and have a pleasant smell. It is best suited for thick or medium thick hair. It may be inappropriate for fine hair.
Avocado oil makes hair strong and silky.
Hemp oil helps to manage the bristle-prone hair. It is also great to use as a styling product for curly or wavy hair. Apply a drop of oil on your hands, rub it between your hands and crunch your hair to create volume and shine.
Almond oil strengthens very damaged hair and restores its structure. It promotes hair growth and gives them flexibility.
Coconut oil has a very pleasant smell, it strengthens the hair, giving them shine,. This oil restores moisture balance. You can make a hair mask with coconut oil, apply it on wet hair and leave it over night. Then wash your hair as usually.