Red beans provide more benefits than black ones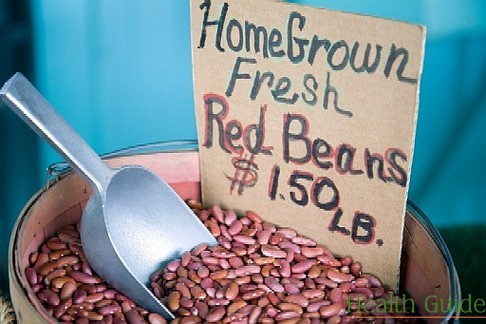 Eating beans is healthy and useful because it prevents heart diseases and cancer. However, red beans gives a greater protection. They are also considered to be the best antioxidant.
Red beans are a great source of iron and folic acid. These substances are extremely important for women. Believe it or not, but read beans also help to control weight. The reason of it is that red beans contain lots of fiber. Fiber is what makes you feel full! Obviously, if we feel full we will eat less and be more satisfied, our appetite will be more easily controlled and we will either lose weight or maintain a healthy weight.
Beans are cheap! In fact, there is nothing, absolutely nothing, in the grocery store that is a bigger bargain than beans, peas and lentils. Mix canned red beans with chopped celery and onion. Pour some vinegar and olive oil. Mix everything and here you have a great dinner.
Did you know that red beans have one of the highest antioxidant rating of all foods? Red beans and kidney beans is at the top of the list, surpassing the antioxidant qualities of cultivated blueberries, cranberries and cherries. Antioxidants are necessary to protect your cells from the damaging effects of free radicals, which in turn may reduce your risk of cancer, heart disease and other illnesses.