Stay slim on the New Year's Eve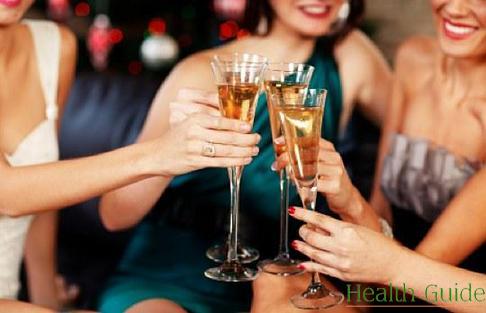 We all want to be thin and beautiful, but there are cases when we slip. Usually these slips are late snacks, sweets and fat products.
Regulate your diet
If you want to look thin on the New Year, it is time to think of what you will eat during the big night. Pay attention on the snacks you eat. Sweets can be replaces by nuts and biscuits by crackers. Fat pork meat can be replaced by chicken and instead of eating salad with mayonnaise choose salad with olive oil. Try to eat more green products: green olives, grapes, lettuce, leeks. Choose dried meat instead of fat rolls.
Move more
It's never too late to start working out. Of course you should make it longer than 10 minutes of light exercising. Jump a rope for one hour, do sit ups for 30 minutes, forget about elevators, leave the car in the garage and remember about walking. Even if you don't have enough time to lose weight for the New Year's Eve, you will develop a habit to move more which will help you a lot newt year.
Choose proper clothes
Every lady should know how to hide her drawbacks. If you have wider hips, you know that you should hide it, right? Choose clothes that would emphasize the most beautiful parts of your body. Remember that color always helps. Don't forget about high heels. They will definitely make you look thinner.