Sun-bathing harms more than smoking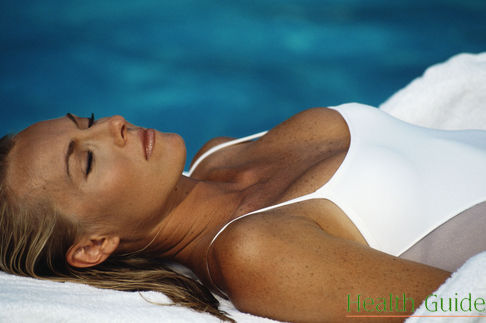 Staying in the sun for long is worse than smoking and indeed it can become an addictive habit just like smoking. Some of us think that sun light is healthy for us. Besides, people who have at least a bit of tan look much better and healthier. However, we should be cautious. If you want your skin to look younger, please avoid deep tanning. Bright golden tan is the limit, moreover, it is much better to reach this with a self-tanner.
You can stay in the sun just for a while. Actually our body needs 20 minutes of daily interaction with the sun in order to produce sufficient amount of vitamin D which is needed to maintain optimal health. If you exceed this limit, sunlight will accelerate aging process, so you will look older than you actually are.
When your skin starts aging, smoking and sun exposure are the worst two choices that you can make.
How sunlight affects our skin?
• the skin loses its elasticity
• the upper layer of the skin becomes thinner
• early wrinkles appear
• capillaries expand
if you stay in the sun for long and at the same time you are a smoker, this can lead to even more negative effect on the skin. Just because you have a darker skin, it doesn't mean that the sun damages you less. Tan itself is harmful to the epidermis or the upper layer of the skin.
If you have to stay in the sun for longer period of time, make sure to apply sun cream with high protection both against UVB and UVA rays. Look for a shade if possible.