The main rules of healthy eating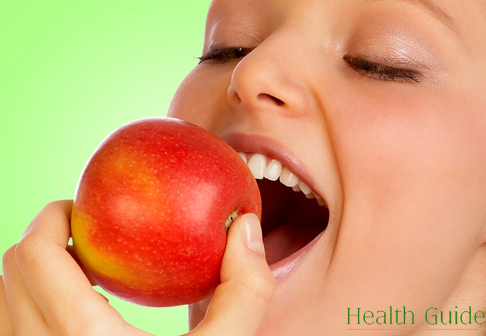 Healthy eating became a popular topic nowadays. However, you may get lost among plenty of tips. Here are some essential things to know about it.
The main causes of overweight usually arise from the childhood. Parents should teach children to choose fruits instead of candies and not to drink soft drinks, such as cola. One glass of a carbonated drink contains 8 teaspoons of sugar! This is a big reason why people gain weight.
The ratio of proteins, fat and carbohydrates should be 1:1:4. This proportion is not difficult to remember. Imagine a plate divided into three equal parts. Two of them should include carbohydrates and one – proteins and fat. The same dishes are boring and uninteresting. Besides, our body does not get all necessary substances.
The amount of energy required depends on our activities. If you are working sitting next to a computer, you should consume about 1600 calories. This is a very low activity. Our weight increases when our body gets more energy than it uses.
Eat more often. No matter how paradoxical it may be, in order to maintain your body weight, you must eat more often. Good breakfast, good lunch and modest dinner, light snacks in between and some curdled milk before going to bed is the best choice. You will not feel hungry and you will be able to control food intake.
Carbohydrates are necessary as it has significant impact on our capability to work throughout the day. They are also involved into synthesis of fat, protein and nucleic acids. Sugar gives or body lots of energy but it only last for a short period of time, that is why it is better to choose complex carbohydrates, for example, vegetables, whole grain products, pasta, cereals. They provide energy little by little.
Fat is necessary for production of nerve cells, it is also a part of cell composition. Besides, fat is important for cell replication and synthesis of hormones. The lack of fat leads to a lack of vitamins.
Proteins are necessary to produce body cells, particularly for our muscles. If we get too little protein, our immunity system gets weaker and we can have hormone misbalance. The best sources of proteins are dairy products and meat.