3 best soups that burn fat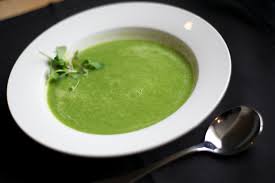 Slimming soups always contain vegetables, spices and products which can be divided into 3 groups.
* The first category includes products that help burn fat reserves. It's all kinds of cabbage, avocado, baking spices, like onions, peppers, garlic, and ginger.
* The second group includes products that prevent accumulation of fat in the body. Those are carrots, peas, beans, and apples.
* The third group includes low-calorie products. This is normally a wide range of vegetables, like broccoli, cauliflower, tomatoes, cucumbers, etc.
Here are 3 most efficient soup recipes that you should try if you want to lose weight.
Celery and tomato soup
Chop 200 grams of celery root, 5-6 large onions and the same amount of carrots and tomatoes, 2 bell peppers, and a small cabbage. Pour 1.5 liter of tomato juice to a pot, add all ingredients and 400 grams of green beans. Cook until it boils and then cook it for 10 more minutes on a medium heat without a lid and then another 10 minutes with a lid.
Avocado and chili soup
Before cooking this soup, prepare some natural chicken broth. Add 150 grams of chopped onion to the homemade chicken broth and 1-2 green chili pods. Wait until the broth comes to boil and then add a pulp of 5 avocados, a little bit of fresh coriander leaves and squeeze the juice of 1 lemon. Once it is cooked, blend everything until smooth.
Onion soup with cabbage and red pepper
To make this soup, you will need 6 large onions, 100 grams of cabbage, 2 red bell peppers, 3 medium-sized tomatoes and one celery stalk. Chop all the vegetables and add to the pot. Pour 1.5 liter of water, bring to boil and cook on a low heat until the vegetables are completely soft. Shortly before the end, add some spices and herbs, put a lid on and let it sit for another 30 minutes.