5 liquid fat burners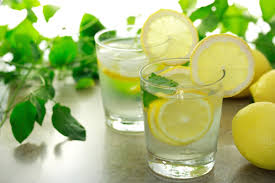 Do not delay detoxifying your body. If you decided to do it, you have to start doing it today. When you rearrange your diet, you should also slowly, change the beverages you drink. There are a few great drinks that actually help burn fat. Here are 5 of them:
1. Ginger tea
Ginger tea facilitates getting rid of fat accumulation in certain places. This tea speeds up fat-burning in muscles. In addition, it will eliminate all the excess water from your body.
2. Lemon juice
Freshly squeezed lemon juice is recommended to be diluted with water. You can also add a little bit of honey. It is a great drink full of antioxidants. The latter kill harmful free radicals and stimulate your body to draw energy from fat reserves. Bear in mind that this drink has quite many calories, if you add honey, so 1-2 glasses is more than enough to drink per day. If you want to lose weight, drink lemon juice with water in the morning before your workouts or fitness spa treatments.
3. Vegetable juice
Vegetable juice has significantly less calories than fruit juice, and much more vitamins, minerals and flavonoids. Vegetable juice speeds up the metabolism and helps to remove fluid from the body. One of the best combinations is celery, cucumber, tomato, pumpkin, and carrot juice. You can also dilute it with water.
4. Milk / buttermilk
Special milk protein structure ensures long-term feeling of satiety and reduces sugar cravings. Milk fat stimulates processing of other fats. By the way, the dairy products have this effect only when used in moderation. For example, fat cottage cheese will not help you lose weight. Instead you should drink skim milk and even better buttermilk or sour milk. They also remove excess fluids very well and reduce tissue swelling.
5. Apple cider vinegar
Add a teaspoon of apple vinegar to a glass of water. Drink it half an hour before breakfast (on an empty stomach), and in the evening (half an hour after dinner). It is a great fat burner.